The Mandalorian 2x6
December 06, 2020
Oh wow, this episode was great. Great fighting, use of the force, stormtroopers, and Boba Fett!
Not sure where to start off… I was amazed by the high-level tech in Boba Fett's armor, way more guns than Mando, right? Ok, maybe not higher tech than Mando's but knee shotgun/rockets? Amazing.
The Force
Very cool to see Grogu connect with the ancient place, as well as kick some stormtrooper's ass in the Empire ship.
Dark troopers
We didn't see much, we know they can fly, that they're fully mechanical it seems but that's it. We're unsure of their combat capabilities.
Moff Gideon
Good to see him back on screen. We had a look at his lightsaber, which is dark on the core, like a sword. Interesting.
The dude destroys Mando's ship, that was a sad moment. The beskar spear survived the orbital strike, though.
New team
It was very cool how Mando used his beskar as, well, a shield to protect Fennec Shand. Then Boba Fett makes an appearance and the dude owns the place. C'mon he even took down both transport ships.
The only bit that didn't make much sense was how Mando drops the jetpack and never picks it up again. I guess he'll have it again in the next episode. I suppose this was part of the script so Mando doesn't make it to the top before the dark troopers take Grogu away. Still, Boba Fett asking Mando to drop the jetpack, as if that was the only deadly weapon Mando can use to kill him. The blaster is still holstered at his side.
The new team is going to kick ass. Wondering if Cara Dune is also going to join them or if she'll stay back. The 4 against the Empire would be awesome.
The episode felt super short, sadly only 30 minutes. Better than nothing but c'mon, give us more.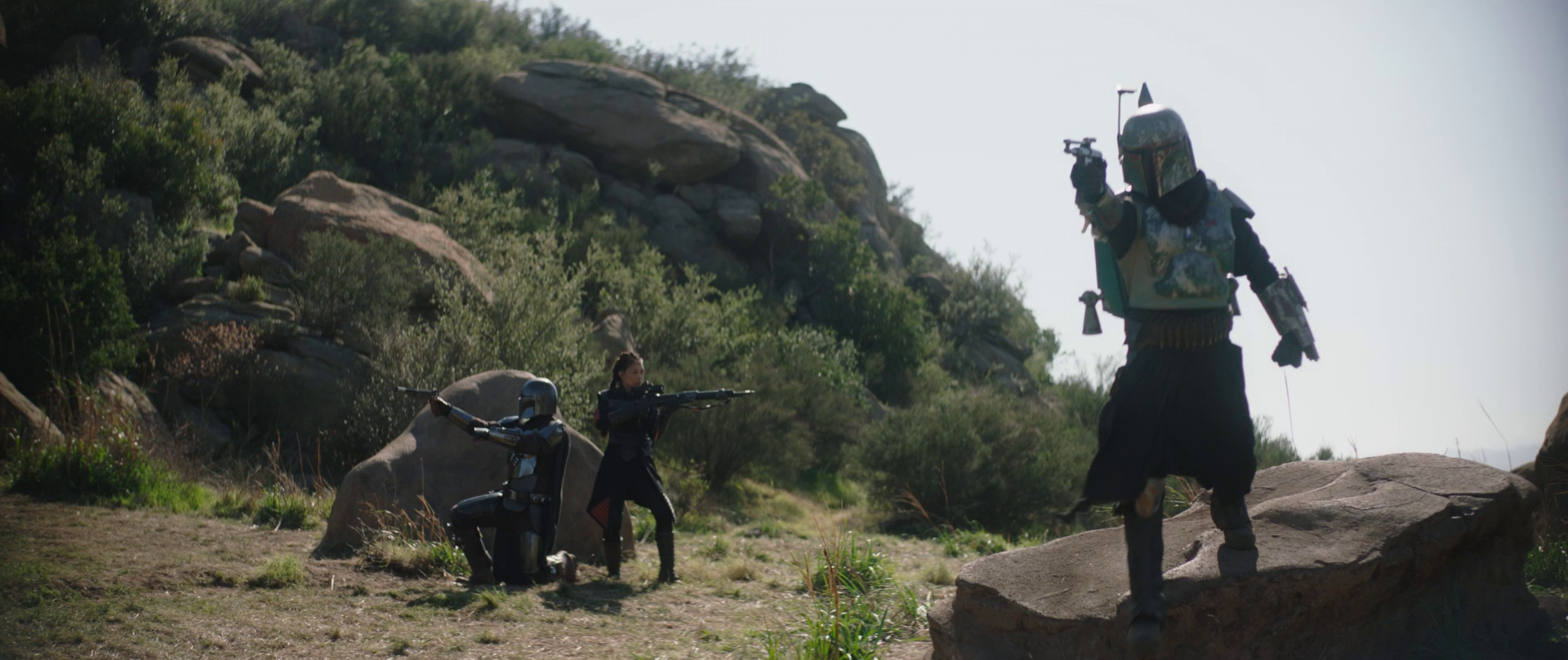 What do you think?
More reviews for The Mandalorian
---