Haikyuu!!: To the Top 2x9
November 28, 2020
Very impressed with this episode. Very well animated, strange jazzy background music and the rest. Where do we start?
Atsumu dirty tricks
Those magic sets, not even fair. Reminds us of Oikawa.
His brother doesn't get as much TV time but is as good. No doubt. Respect for the game well played and not being a shmuck about it.
Nice receive
Finally, all the hard work being the ball boy, all the jumping and trying… it paid off. Kageyama's reaction to it was priceless first the "nice receive" and then when Hinata asked him if he saw the receive he has an internal battle to end up saying "nope". Very funny
Things to look forward to
Kageyama
The preview for the next one shows Oikawa, no doubt so it's our guess we should see him somehow and Kageyama might get the spotlight here. He's been doing great in the match, as usual, with great services and sets. However, I feel more is yet to come. Kageyama has to step up and match Atsumu in his own way.
Tsukishima
We're also missing some Tsuki spotlight, some killer blocks are about to come. He's now reading their attacks very well but hasn't had a moment. It's coming.
Hinata
I'm sure we'll close off the season with Hinata, evolving, even more, to become the little giant we're all eager to see. We've seen nice attacks but something is missing, a rally where Hinata shows off his unbreakable spirit and tenacity, where we'll push beyond exhaustion to jump once more and store the point.
I wasn't super excited for this season in the beginning, how the hype is real.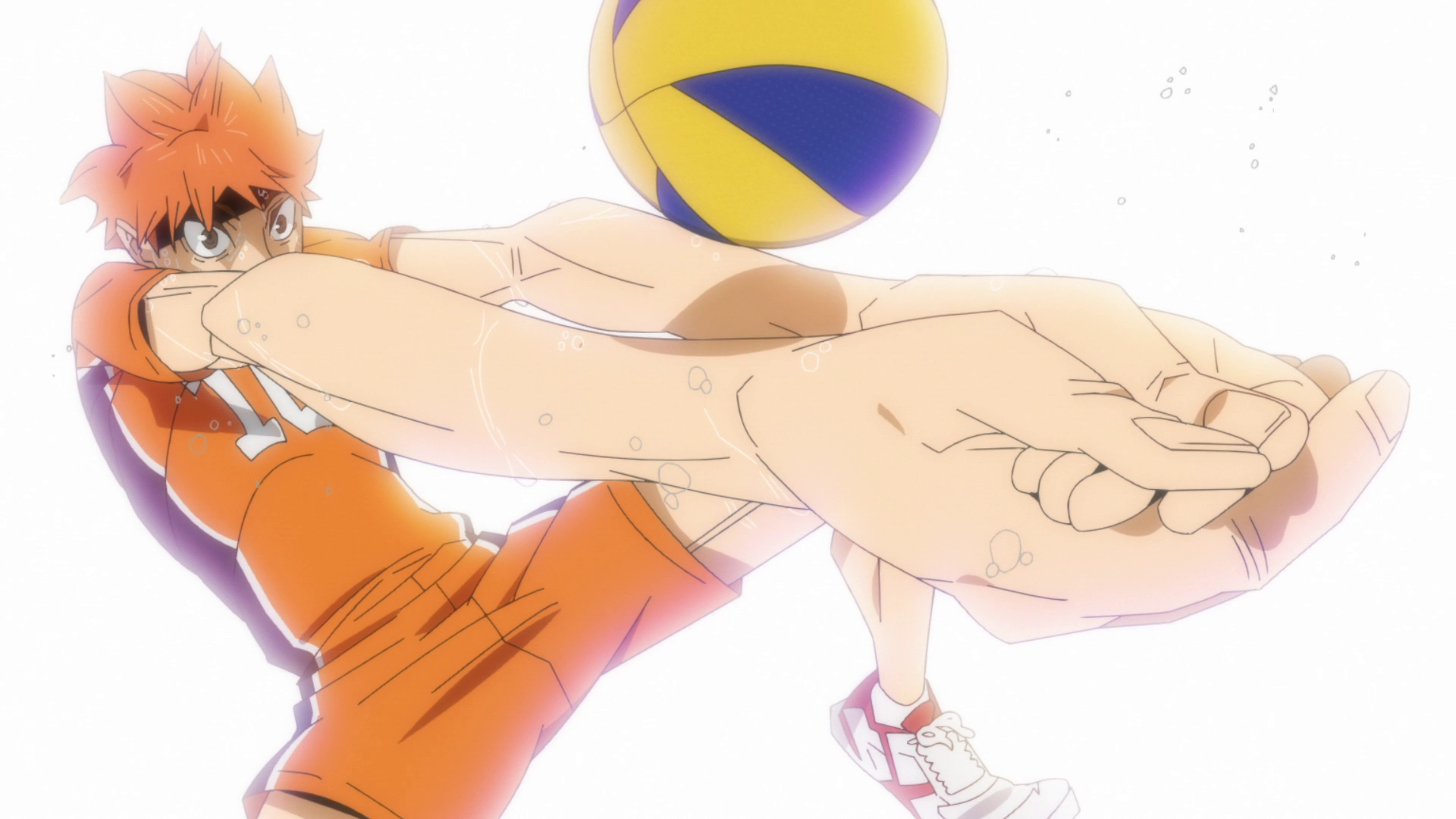 What do you think?
More reviews for Haikyuu!!: To the Top
---