Haikyuu!!: To the Top 2x8
November 21, 2020
Perfect score, that's what this episode is getting.
The animation was fantastic, the action, the backstories… I'm very impressed with how much they packed into so little time. It also felt very emotional, I can't pinpoint an exact moment.
Nishinoya
His short backs-story plus team wisdom was fantastic. Did you see how he motivated his teammate who was watching from the sidelines?
Twins
The twins' back-story was also superb. You want to hate them but you can't. How Karasuno's coach raised and started clapping to his low set? If you like the game you can't hate them, they play really well.
Who will win this match?
Or, better said, who should win this match? I'm not sure! On one side we have our main characters, the crows. Of course, I want them to advance, I want them to grow. But after quite some episodes in this match, I wouldn't feel bad if they lost. Inarizaki is very complete and everyone is crazy good.
Where's Shinsuke Kita?
Surprised that he simply vanished after his back-story the last episode, which was quite emotional. I guess they want to rotate to every character and this one was for the twins.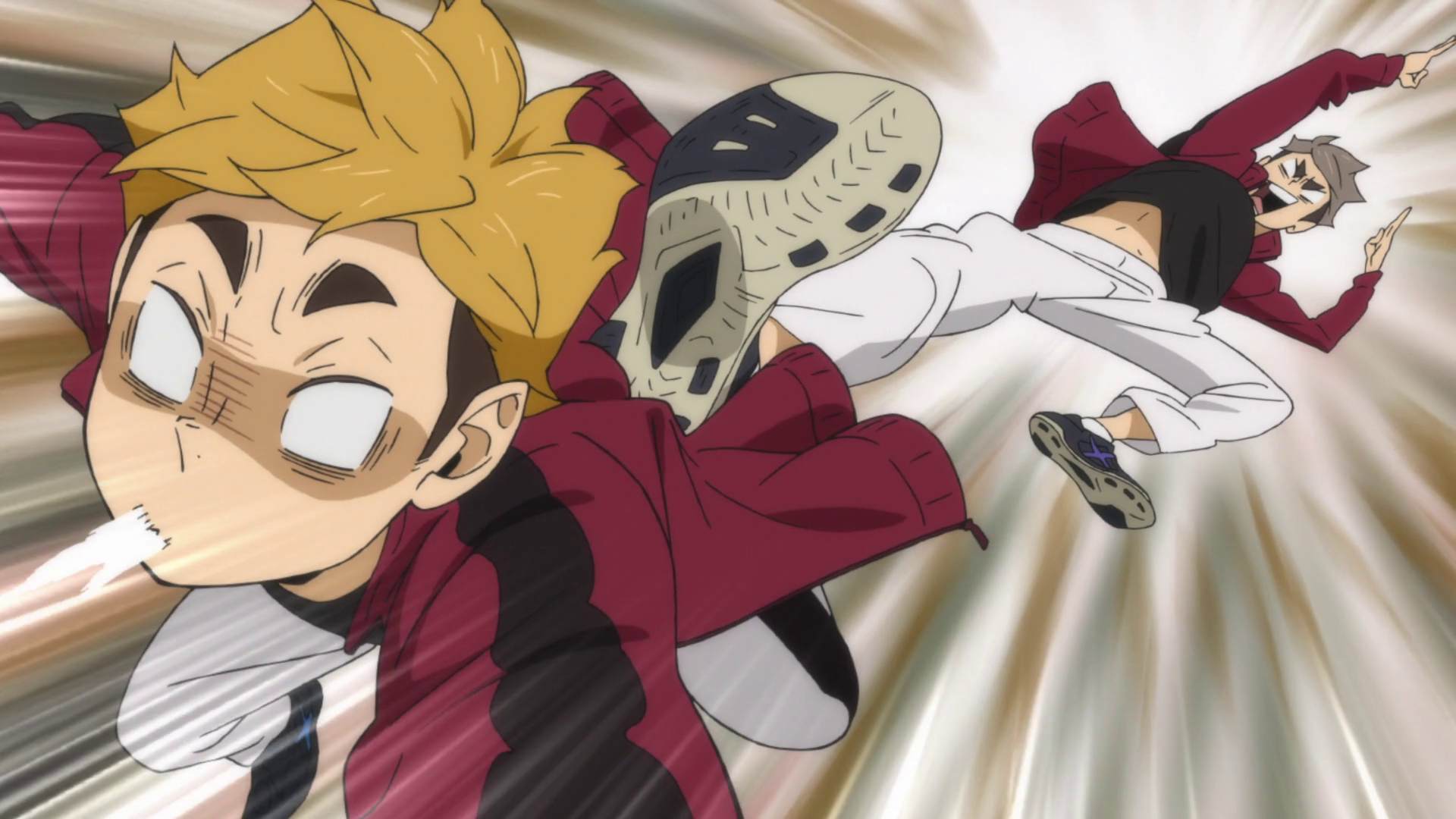 What do you think?
More reviews for Haikyuu!!: To the Top
---